Sleep Apnea and Related Co-morbidities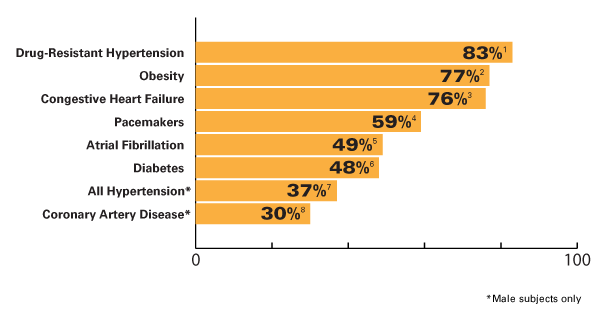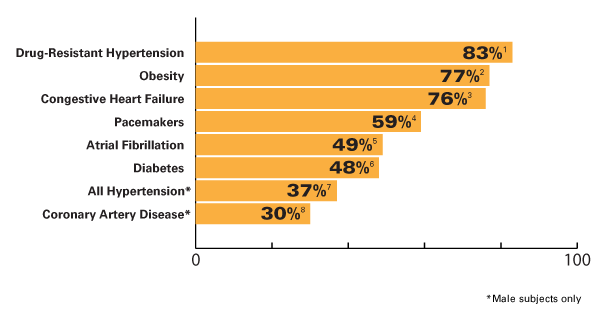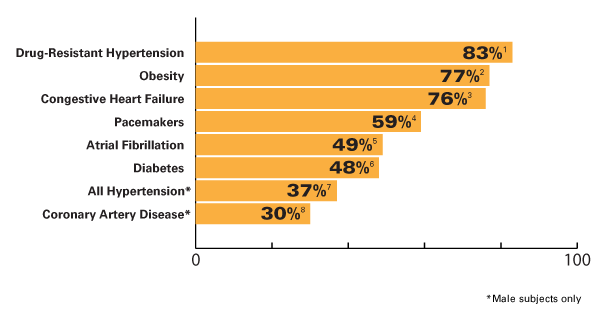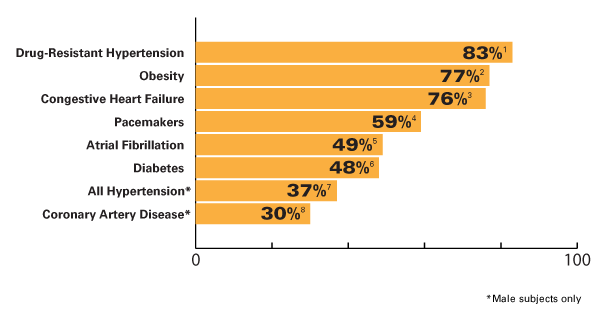 Those who suffer from sleep apnea are at risk for several other health related issues. For this reason it is important to schedule a sleep study to understand the severity of your sleep apnea so you can know what treatments are available.
Sleep Apnea and Associated Risks
Hypertension: 30%-80% of patients with high blood pressure (hypertension) have Obstructive Sleep Apnea (OSA).
Stroke: 65% of stroke patients have OSA. The combined effect of hypertension (high blood pressure) and narrowing of the blood vessels can lead to a stroke.
Apneas disrupt normal sleep patterns, which prevent people from having a deep and refreshing sleep. This has a negative impact upon normal night-time hormone secretion which regulates important bodily functions.
This hormone disruption can cause:
Massive increases in blood pressure (hypertension)
Weight gain
Cardiac effects (Atrial fibrillations, congestive heart failure, coronary artery disease)
Predictors of heart attacks (myocardial infarction)
Overweight – 7x
High blood pressure – 8x
Smoking – 11x
Obstructive Sleep Apnea (OSA) – 23x
The health risks associated with sleep apnea negatively impact quality of life and can lead to a shortened life. Contact Dr. Walter Heidary General Dentist to schedule your sleep study today.